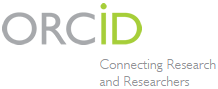 ORCID, an independent, not-for-profit organization designed to benefit all stakeholders, is unique in its ability to reach across disciplines, research sectors, and national boundaries. The ability to connect research and researchers enhances the scientific discovery process and improves the efficiency of research funding and collaboration. ORCID is engaging with all sectors of the research community to realize this vision.

Regardless of your discipline or place of work, it is critical to your reputation and career that research and scholarly organizations and funders, publishers, scholarly societies and associations, and your fellow researchers and academicians be able to quickly and unambiguously identify and attribute your work – and only your work – to you. ORCID helps you easily and reliably link your unique identity with your contributions such as datasets, articles, books, media stories, samples, experiments, patents, and notebooks.



ORCID recognizes that you own your record of contributions. You can maintain all of your key information in one place, and you control your own privacy settings, including what information is displayed publicly, what is shared only with trusted partners, and who those trusted partners are.

ORCID is founded on interoperability with multiple systems and institutions. ORCID allows you to link with other identifier systems, including those maintained by funders and publishers, and exchange data freely with those research information systems.

Registration is free and fast for all researchers and scholars.

To get started:
Claim your free ORCID iD at http://orcid.org/register
Import your research outputs and add biographical information using our automated import wizards
Use your ORCID when you apply for grants, submit publications, and share your CV.